Smart Environment control
Minimal aesthetic.
Anything but a minimal device.
Design collaboration with Detekt Design 
Team: Anton Ruckman, Sam Ocharoenchai and James Hadley.
Innovation isn't always about re inventing the wheel. Looking at new applications for different sectors of technology can provide highly innovative, interesting and intriguing blue sky solutions - Que Coanda.  The perfect example of where reworking well established technology alongside a modern minimal design can create a highly effective yet beautifully minimal product solutions to your problem.
With Coanda, conceptualisation and development allowed use to create a perfect synergy between new and established technology resulting in a unique environmental control platform capable of elegantly regulating the conditions within a room.
Coanda and the coanda effect.
Coanda is a scientific phenomena that relates to thermofluid airflow. When you fire a stream of air towards a surface, it will hug that surfaces curvature allowing the direction of airflow to be defined. This theory has been heavily applied in aviation and motorsport for decades, from helicopters to aerofoils in order to create clean jets of air. Que Lightbulb moment. That sounds perfect for an innovative cooling solution.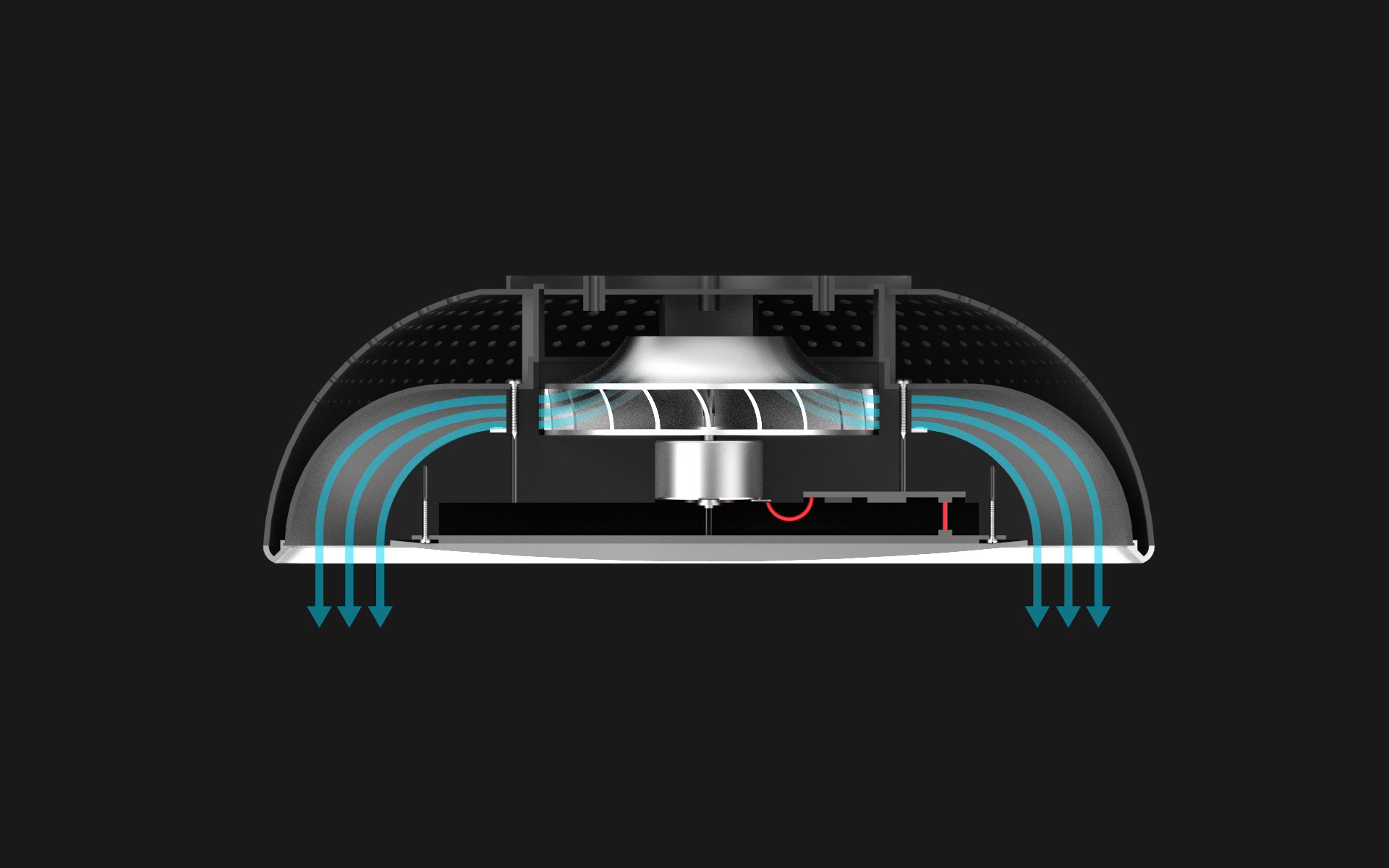 Powerful Jetstream.
Utilising the coanda effect means we can remove the choppy, conventional airflow generated by normal fans. Instead we were able to provide a solution that generates a cool, composed stream of air.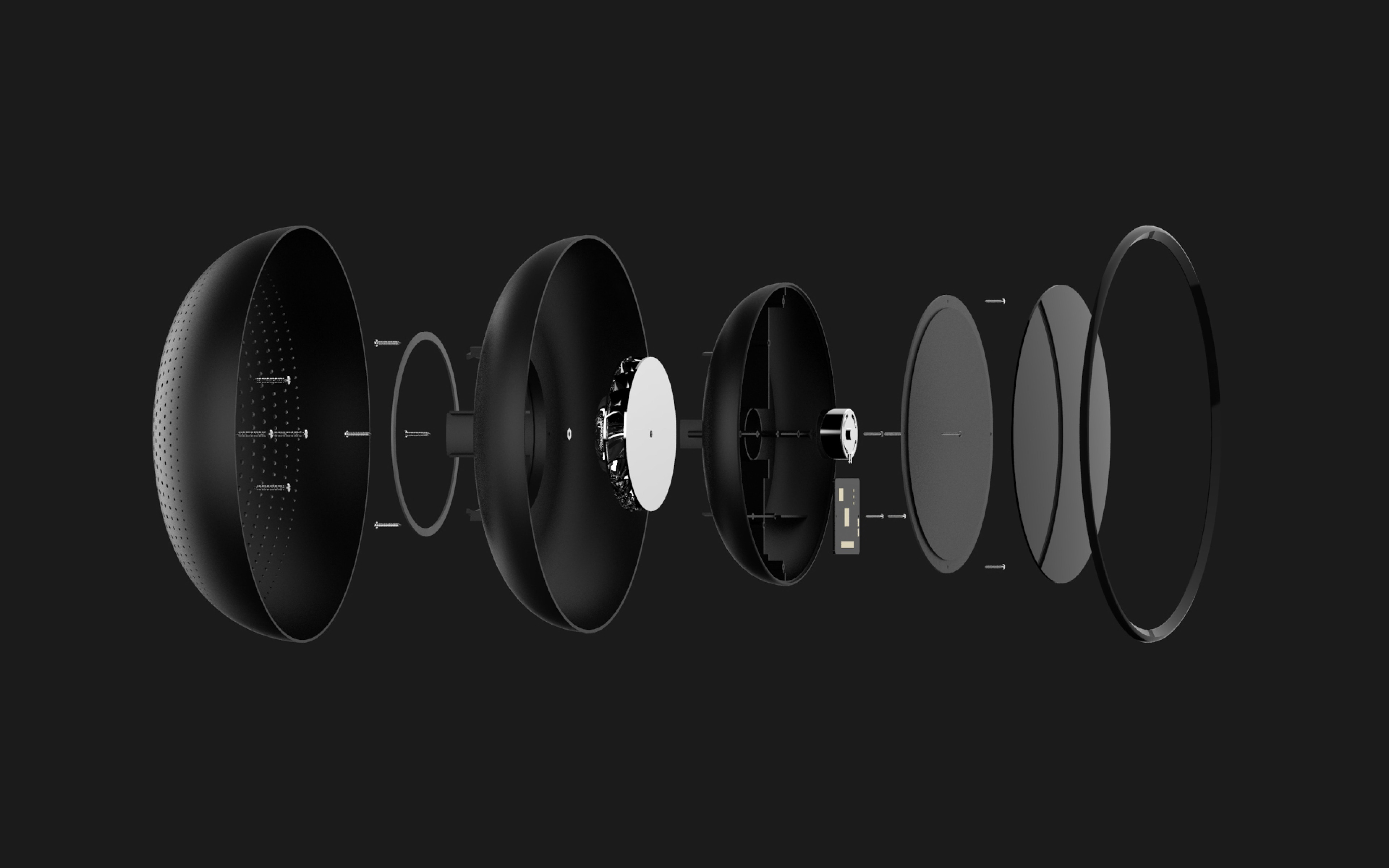 Active circulation.
Neatly drawing air from its surroundings, coanda is able to circulate seamlessly circulate air within a room. Air is quietly drawn in through the rear before being efficiently recirculated into the surroundings.